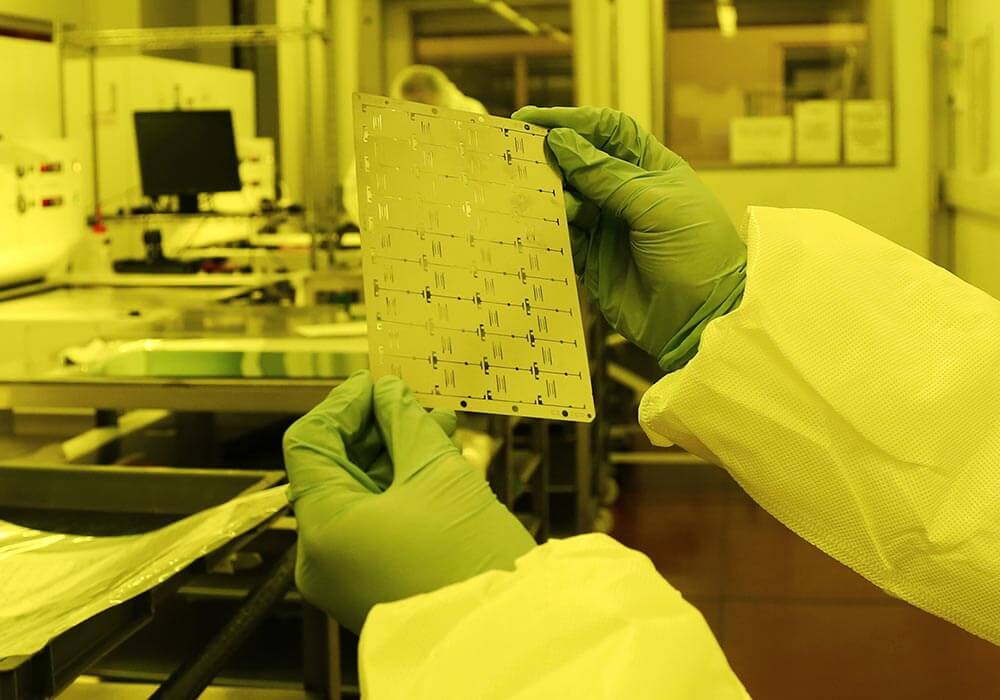 Photo chemical etching is a high-quality, fast turn-around, and economical manufacturing process for precision and detailed metal parts such as screens, shields, grids, washers RFI/EMI Shielding, Filters, Lead Frames, Encoder Disks, Buss Bar, Flat Springs, Heat Sinks, Drive Bands, Electrical Contacts, Ribbon Shields, Laminates, Backplates, EMP grids, Signage, Plaques.
Our Photo Chemical Etching Process
Our Photo Chemical Etching (PCE) process consists of several important steps.
Each step is a critical prerequisite to the next.
Metal Etching Capabilities
Industry Focus
Aerospace
Automotive
Industrial
Marine
Medical
Military
Optical
Electronic
Decorative
Commercial
Circuitry
Biomedical
Production Volume
Max: 1200-1800 square meter per day
Advantage of Custom Etching Factory
Specialty Production Shop
Prototype
Low Volume
High Volume
Developmental
Quick Turns
Industry Standard
ISO 9001:2015
File Formats

AutoCAD (DWG, DXF)
PDF
Part Dimension
According to customer's design
Metal Thickness

Min : 0.02mm
Max : 2mm
Materials (Metals)
Stainless Steel
Type 301
Types 302/304
Type 316
Aluminum
1100
1145
3003
5051
Pure aluminum alloy
(1000 series)
Aluminum-manganese alloy
(3000 series)
Aluminum-silicon alloy
(4000 series)
Aluminum-magnesium alloy
(5000 series)
Copper
Brass Alloys
Copper Alloys
Bronze Alloys
Advantage of Etching Material
Corrosion resistance
Structural stability
No burrs
Photochemical Etching (PCE) VS Traditional Sheet Metalworking
(Process comparison table)
See how photo etching measures up with laser,stamping and waterjet cutting
Photo Etching
Laser Cutting
Stamping
Wire EDM ( WEDM)
Water Jet Cutting
Electroforming
Sampling
Low cost
Low cost
High cost
Low cost
Low cost
Medium cost
Metals
Nearly all metals
Nearly all metals
Nearly all metals
Conductive metals
Nearly all metals
Nickel and copper
Hardness
No restriction
No restriction
Problems with soft, hard or brittle metals
Hardness is a consideration
Hardness is a consideration
Typically 200-670 HV
Stress
No stress
Thermal stress on cutting edge
Stress at cutting edge
Deformation, tempering and structural changes may occur
Limited stress on cutting edge
Low-stress
Burrs
No burring
Micro burring
Partial burring
Micro burring
Micro burring
No burring
Tooling and design changes
Quick, easy and cost effective
Quick, easy and cost effective
Expensive and time consuming
Quick, easy and cost-effective
Quick, easy and cost- effective
Quick, easy and cost-effective
Typical lead times
Seven days
Seven days
Six weeks - six months
Seven days
Seven days
Seven days
Tolerance as a percentage of metal thickness
±10%
±5%
±10%
±10%
±15%
±5%
Can parts be supplied in sheets for easy counting/handling?
Yes
Yes
Not easily
Yes
Yes
Yes