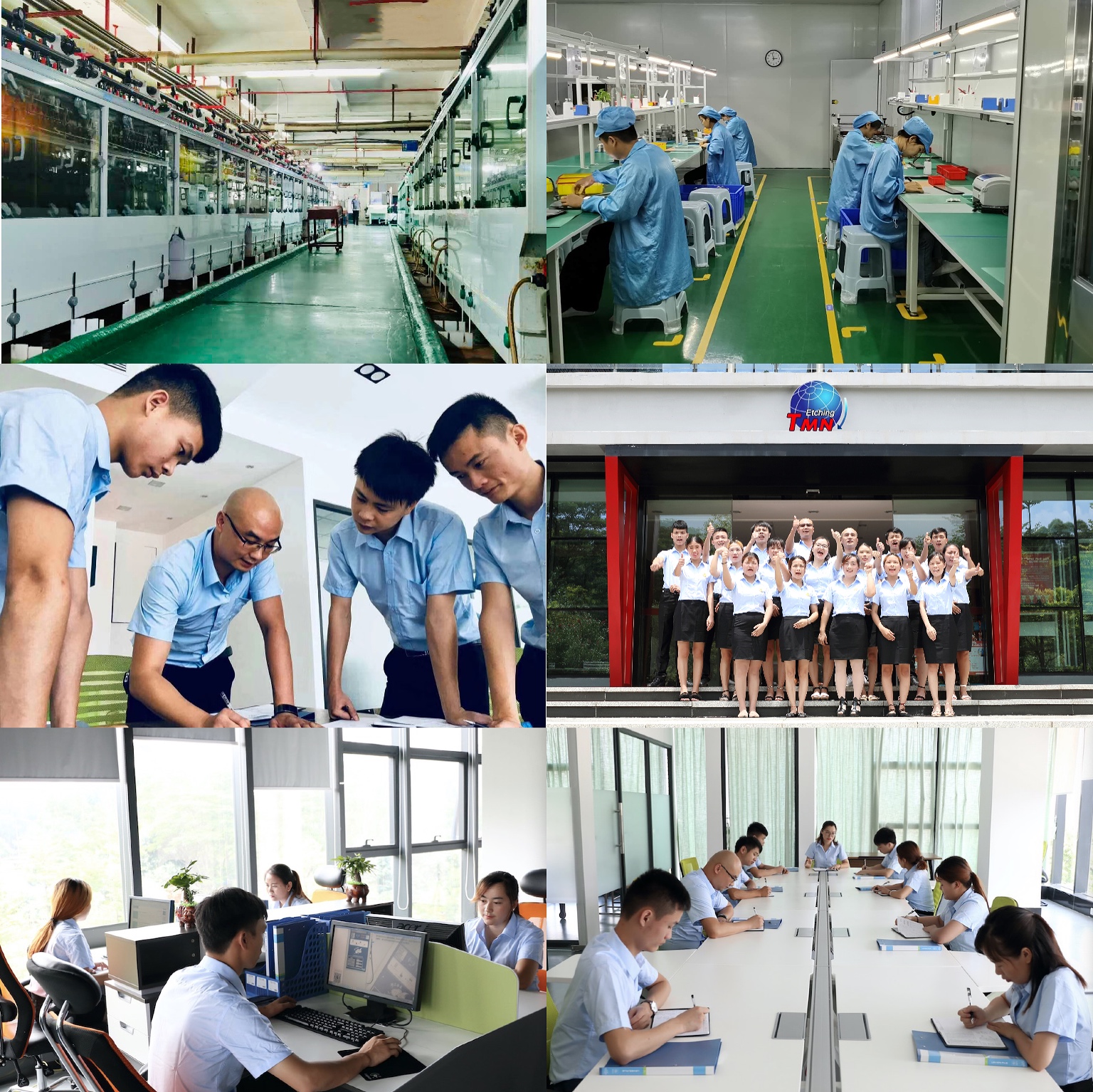 TMN Etch specializes in photochemical etching (PCE) to create precision metal parts.
Since 2011, TMN Etch has worked with companies all over the world to create custom design metal parts to meet their needs. The photochemical etching process can be used with a wide range of raw materials, such as stainless steel 300 series, brass alloy, copper alloy, aluminum, chrome, and some other special metal alloy. Using the photochemical machining process, TMN Etch will provide prototypes according to your drawings within 3 days, no tooling cost and modify your designs anytime when you want. Free samples, shorter lead time, tighter tolerance, more precision, lower cost for high volume production are the aims of TMN Etch to customers.
Etched Precision Parts & Capabilities
Our photo-etching processes are used to create
a wide range of functional thin metal parts
Typical Metals Used in Production
Our photo chemical machining processes can be
used with many common metals.
Get Started With TMN ETCH
Applications for every industry
Why Partner With TMN Etch
The shims that your factory produced are really high quality ,tight tolerance ,I will send you more custom designs ,please quote accordingly
--- Hans from UK
The quality of etched metal stencils are excellent, and only take 5 days to get the metal stencils after confirmed drawings
--- Lewis from Singapore
After visiting TMN factory by our quality team,I believe my company will establish a long term business relationship with TMN.The products and service that TMN provided are appreciated by the whole quality team.
--- Dale from U.S.A
After having meetings with R&D team from TMN several times, my company is confident to cooperate with TMN, the R&D help my company to solve some problems efficiently
--- Matthew from Russia














Whenever it is OK during working time, welcome to send an email to lydia.sales1@tmnetch.com in advance, we will pick up you from Shenzhen, Guangzhou or HK airport.