What are the features of titanium material?
Titanium material has strong corrosion resistance; it can maintain high stability under oxidizing, netual and weak reducing environment; because titanium has a great affinity and oxygen, air, or oxygen-containing medium, the generated surface of the titanium layer of dense, strong adhesion, large inert oxide film, the titanium layer substrate protection against corrosion, it can be healed and regenerate after mechanical wear. Therefore, the greatest difficulty of the titanium etching process is how to remove the oxide film on the surface. At present, most etching plants can remove the oxide layer well; if don't do titanium etching, maybe the accuracy of etched products can't meet the requirements.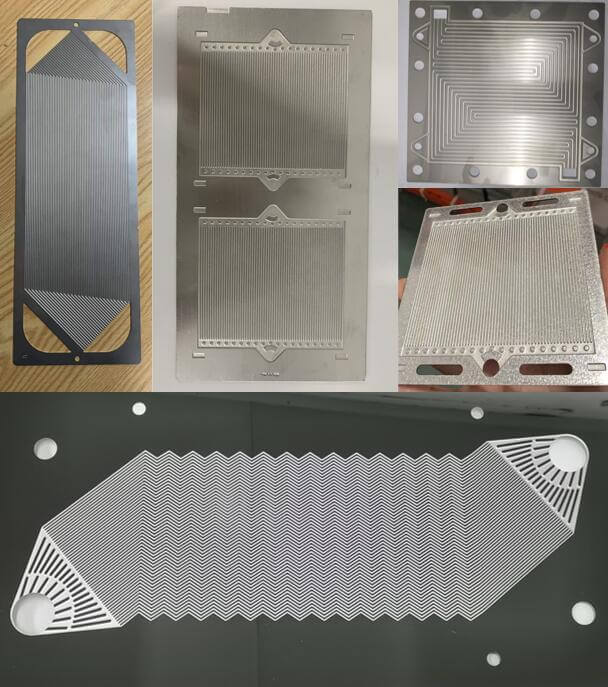 What's the production ability of titanium etching in TMN ?
TMN photo chemical etching factory has been done titanium etching research, development and production over 8 years; after numerous verification and tests, the new potion formula of TMN photo chemical etching is different from the traditional hydrofluoric acid etching, which is quite safe and fast, tight tolerance and high precision for complex pattern and dimensions.
TMN has three titanium etching production lines 15 meters long, with high processing accuracy, tight etching tolerance, wide range dimensions from 750mm to 1500mm and thickness from 0.1mm to 2.5mm. To avoid the instability of traditional manual operation, TMN has imported a set of automatic detection potion concentration adding systems, which continuously automatically detects the concentration of titanium etching potion and automatically adds potion according to the change of concentration. This makes the entire titanium etching process very safe, and the quality control is also very precise.
What are the advantages of titanium etching?
1.Titanium material is high strength and lightweight.
2.Titanium alloy can work for a long time at a temperature of 450~500℃.
3.Etched titanium products have excellent corrosion resistance to alkali, chloride, chlorine organic substances, nitric acid, sulfuric acid, and so on.
4.Titanium can maintain mechanical properties at ultra-low temperature.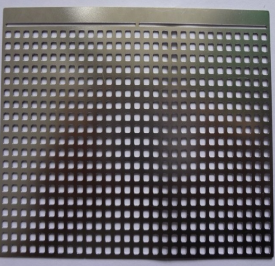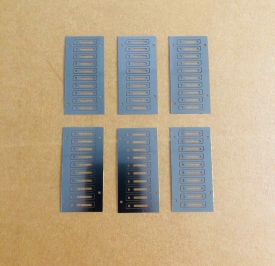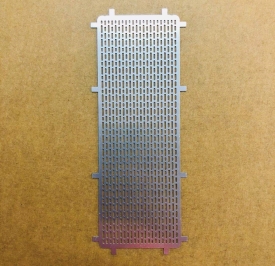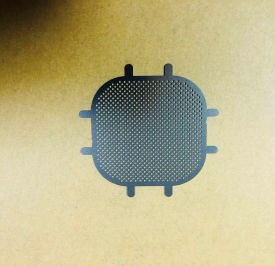 customized titanium shims
What are the uses of etched titanium components and plates?
1.In the aerospace field, the etched titanium plates are used for bipolar fuel cell plates, Engine parts, fuselage parts, landing gear, spoiler, engine compartment.
2.In the marine industrial field, titanium alloy is used for Nuclear submarine pressure hull, water jet, propeller.
3.In the medical field, the titanium material is used for artificial joints, artificial dental implants, cardiac pacemakers, cardiovascular stents, surgical instruments.
4.In the new energy field, titanium plates are the main material of bipolar fuel cells.
Why choose TMN etch factory to do titanium etching?
TMN etch factory has engaged in photo chemical etching field since 2011 and has outstanding advantages in titanium etching technology. TMN obtained the ISO9001 quality management system certification in 2018. To better serve customers, in the past 5 years, The TMN etch factory has been committed to establishing a complete quality system control system, process optimization system, and delivery cycle rationalization system.
Chemical titanium etching products made by TMN are involved in many different industries. For example, titanium alloy products etched by TMN are widely used in bone stents and scalpels in the biomedical industry. 3D printed stents are smoother and burr-free after TMN etching. Easy to contact with bones and grow again. The titanium alloy runner plate processed by TMN etching is widely used in new energy batteries. It can be designed and manufactured according to the runners of different shapes by engineers, with high processing accuracy, fast production speed, and rapid mass production. TMN titanium etching is also used for titanium alloy signs of golf clubs, titanium alloy spectacle frames, and many outdoor brand logos.